DIY: Upcycled bags
Today I've found some beautiful bags which you can actually do on your own.
Upcyclingowe torby
Dzisiaj mam dla Was kilka propozycji toreb, ktore w zasadzie mozna bez problemu zrobic samemu.
http://blog.giddygiddy.com/giddygiddy/page/13/
If you have some old casette then you might be intrested in reusing them to a practic purse like this.
Jezeli masz duzo starych kaset magnetofonowych pewnei bedziesz zainteresowany w zmienieniem ich w praktyczna torebeczke.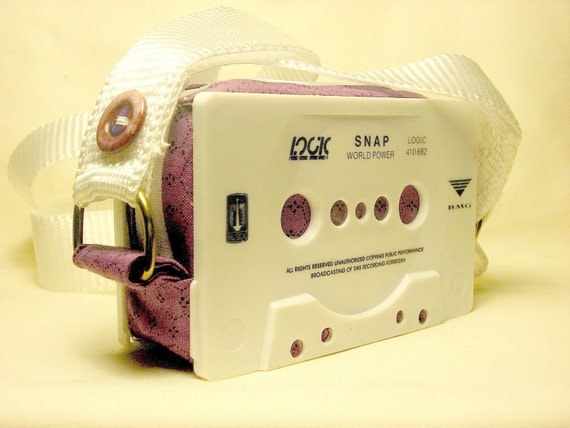 http://www.etsy.com/listing/12136999/cassette-digital-camera-case
Or if you want you can also buy some upcycling bags like this. I think they are really cute!
Mozesz takze kupic upcyclingowa torbe u naszych rodzimych artystow z trashek i wten spsob wesprzec ruch upcyclingu i pomoc w ochronie srodowiska.
You can find more bags on: http://trashki.pl/products/cztery . All of them are made of vinyl baners.
Let me know how do you like it!
Wiecej takich toreb znajdziesz na: http://trashki.pl/products/cztery Wszytskie wykonane sa ze starych banerow.
Daj znac jak Ci sie podobaja upcyclingowe pomysly na torebki:)